La Asociación Española de la Carretera organizó el pasado día 5 de abril el 3er Workshop AECLAB «Thinking of mobility, thinking on the road» al que asistieron representantes de empresas del sector, así como de la administración y de grupos de investigación activos en nuevas tecnologías relacionadas con la movilidad.
En este marco se presentó el proyecto LIFE GySTRA, como una novedosa opción para el control de emisiones procedentes del tráfico rodado en carretera.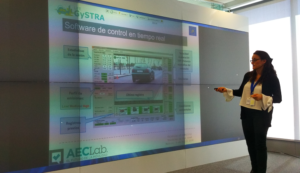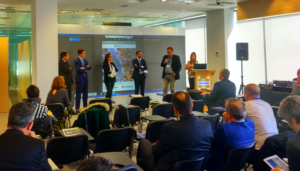 Dolores Hidalgo (CARTIF) durante unos instantes de la presentación del proyecto LIFE GySTRA.
El vídeo de la presentación puede verse aquí (minuto 4:21:45).